ICDL is the digital skills standard. Join over 16 million people and boost your skillset with a flexible certification that allows you to develop your computer skills to your own requirements.
ICDL is delivered in Thailand through ICDL Thailand, with a network of test centres across the country. Use the list below to find your nearest centre.
To get started with ICDL, you should contact a centre directly.
If you would like to use ICDL in a company or organisation, please get in touch with us.
National Operator for Thailand
ICDL (Thailand) Company Limited
571 RSU Tower, 9th floor Unit 903, Room 9005, Sukhumvit Soi 31, Klongton-Nua, Wattana, Bangkok 10110, Thailand
+662 117 9564
Bizplus
+66 2 2777282
Digital Business Consult Co Ltd (DBC)
1693 Central Plaza Building 10th Floor, Room 1012 Phaholyothin Road, Chatuchak, Bangkok 10900
+66 80 5679399
https://www.digitalbusinessconsult.asia
Digital Edge
9/47 Soi Rachadapisek 56, Lardyao, Chatuchak Bangkok 10900
+66 91 4495651
Digital We Are (DWA)
56 Sukhumvit 24, Klongton, Klongtoey, Bangkok 10110
+66 96 9896423
Ramkhamhaeng University
Bangkapi, Bangkok 10240
+66 85 3390356
Test Centre Manager: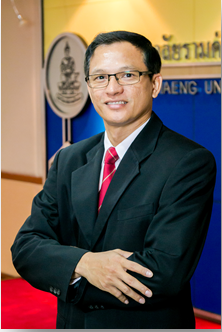 Mr. Chatree Nilnumpetch
Director, Computer Insitute of Ramkamheang University
นายชาตรี นิลน้ำเพชร (ผู้อำนวยการสถาบันคอมพิวเตอร์
Kwang Chow School
525 Silom Road, Bangrak, Bangkok 10500, Thailand
+66 2 635 0165
Engineering Institute of Thailand

487 Soi Ramkhamhaeng 39, Ramkhamhaeng Road, Wangthonglang, Bangkok 10310
+66 2 184 4600
Phranakhon Rajabhat University
9 Changwattana Road, Bangkhen Bangkok,
Thailand 10220
Professional Training Services
11 Q House Blgd., 20 Flr., Sathorn Tai Rd.,Tungmahamek, Sathorn BKK 10120
+66 2 6792361 ext.19
www.protrainservice.com
Sripatum University (Bangkhen) 61 Phaholyothin Rd., Jatujak, Bangkok 10900
+66 2 579 1111
TRIS Corporation Limited
191 Silom Complex Building, 18th Floor, Room No.1-4, 4A, Silom, Bangrak, Bangkok 10500
+66 2 032 3000
Rajabhat Rajanagarindra
422 Maruphong Rd, Tambon Na Muang, Amphoe Mueang Chachoengsao, Chachoengsao 24000
+66 38 500000
Test Centre Manager: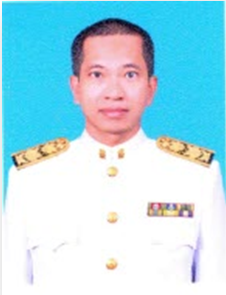 Dr.Narongsak Putpuek
Director Academic Resources and Information Technology
ดร.ณรงค์ศักดิ์ ผุดเผือก
ผู้อำนวยการสำนักวิทยบริการและสารสนเทศ
Rajamangala University of Technology Lanna
128 Huaykaew Rd, Tambon Chang Phueak,
Mueang Chiang Mai District, Chiang Mai
50300
Kasetsart University (KU) – Sri Racha

199 Moo 6 Tambol Tungsukha, Amphoe Si Racha, Chang Wat Chon Buri 20230
+66 83 8120101
Test Centre Manager: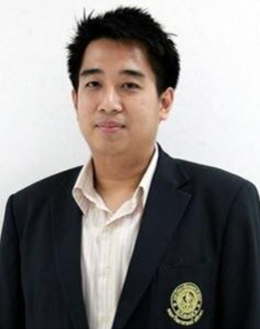 Associate Professor Dr.Weerayut Pimpaporn
Deputy Dean, Faculty of Science
ผศ.ดร.วีระยุทธ พิมพาภรณ์
รองคณบดีฝ่ายบริการวิชาการและประกันคุณภาพ ภาควิชาวิทยาการคอมพิวเตอร์และสารสนเทศ คณะวิทยาศาสตร์ศรีราชา
Kalasin University
62/1 Kasetsomboon Rd., Muang Kalasin, Kalasin 46000
+66 43 811128
Test Centre Manager: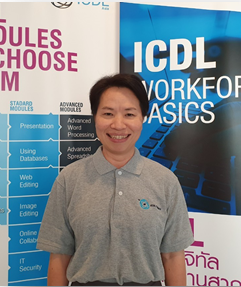 Associate Professor Nipa Nasinprom
ผู้ช่วยศาสตราจารย์นิภา นาสินพร้อม
ผู้อำนวยการสำนักส่งเสริมวิชาการและงานทะเบียน
Rajabhat Maha Sarakham University
80 Nakhon Sawan Road,
Talad Subdistrict, Mueang District, Maha Sarakham
Thailand, 44000
Mahidol University
999 Phutthamonthon Sai 4 Rd, Tambon Salaya, Amphoe Phutthamonthon, Chang Wat, Nakhon Pathom 73170
+66 2 4414125
Test Centre Manager: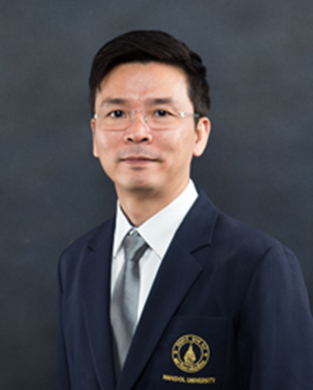 Mr. Teerapan Vimolsarawong
นายธีรพันธุ์ วิมลสาระวงค์
รักษาแทน ผู้อำนวยการ กองเทคโนโลยีสารสนเทศ สำนักงานธิการบดี
Nakhon Phanom University
330, Aphibanbancha Road
Nai Mueang Sub-district, Muang District
Nakhon Phanom
Thailand 48000
Pibulsongkram Rajabhat University
156 Mu 5 Plaichumpol Sub-district, Muang district, Phitsanulok,
Thailand. 65000
Test Centre Manager: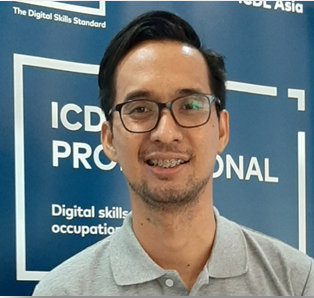 Dr. Sakesan Sivilai
Deputy Director at Information Technology Center
รองผู้อำนวยการศูนย์เทคโนโลยีสารสนเทศ มหาวิทยาลัยราชภัฏพิบูลสงคราม
Phuket Rajabhat University
21 Moo 6, Ratsada, Amphur Mueang, Phuket 83000
+66 95 6630491
Test Centre Manager: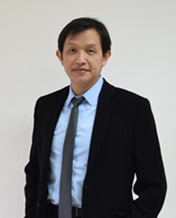 Dr. Pita Jarupunphol
Director at Office of Academic Resources and Information Technology, Phuket Rajabhat
ผู้ช่วยศาสตราจารย์  ดร.พิทา จารุพูนผล
ผู้อำนวยการสำนักวิทยบริการและเทคโนโลยีสารสนเทศ
Muban Chombueng Rajabhat University
46 Village no.3, District Chombueng, Sub-district Chombueng, Ratchaburi,
Thailand. 70150
Sakon Nakhon Rajabhat University
680 Nittayo Road, Choeungchoom A.Muang,
Sakon Nakhon.
Thailand 47000
Thai Global  Business College
99/551 Mu. 8 Srinakharintr St., Bangmuang, Muang Samutprakan 10270
+66 2 3882222
Nakhon Ratchasima
Nakhon Ratchasima Rajabhat University
340 Suranarai road,Amphur Muang, Nakhon Ratchasima
Thailand 30000
Mahasarakham
Mahasarakham University
Kantarawichai District,
Maha Sarakham, Thailand 44150
Surat Thani
Suratthani Rajabhat University
272 Moo 9 Surat-Nasan Road, Khun Taleay, Muang Surat Thani,
Thailand 84100
Essential Skills
Computer Essentials
Online Essentials
Office Applications
Word Processing
Spreadsheets
Presentation
Good Practice
IT Security
Online Collaboration
Information Literacy